African Wonder (Ebony/Ivory) Gift Box
Regular price
Sale price
£40.00 GBP
Unit price
per
Sale
Sold out
Seasons come and go, but a good candle doesn't have to. Young Mary's African Wonder Gift Box takes you from the cool sunsets of winter to the bright sunrises of spring. Each gift box includes one ebony and one ivory candle from our either our Winter or Spring African Wonders collection. These candles are inspired by African countries slightly off the beaten track, celebrating the unique ecologies and histories of these beautiful nations.
Spring Gift Box:
Côte d'Ivoire - Chocolate fudge
Tunisia - Citrus burst
Winter Gift Box:
Lesotho - Cool Pine 
Madagascar - Cinnamon spice
At Young Mary's all of our candles are handmade in small batches using the finest quality materials available. Our standard ebony and ivory candles have an average burn time of over 35 hours with proper use.
Inspired by the sights and sounds of Africa, each of our candles is made using specially blended wax that offers a creamy and luxurious appearance. Our candles are also infused with fragrances containing natural essential oils. Our candles help you escape the noise of modern life, filling your home with unique scent combinations that transport you across the world, to the Motherland itself.
Materials

Blended vegan candle wax

100% cotton braided wick

Fragrance oils

Essential oils

Travel candles - round welded side seam rose gold tin

Signature Collection - glass jar with glass lid

African Wonders Collection - glass jar and rose gold aluminum lid with silicone insert
Dimensions

Travel candles - 45mm x 65mm
Ebony candles - 90mm x 80mm
Ivory candles - 90mm x 80mm

Standard candles - 120mm x 80mm
Large candles - 120mm x 110mm
Wax Melts - 110mm x 70mm
Oil diffuser - 260mm x 70mm




Share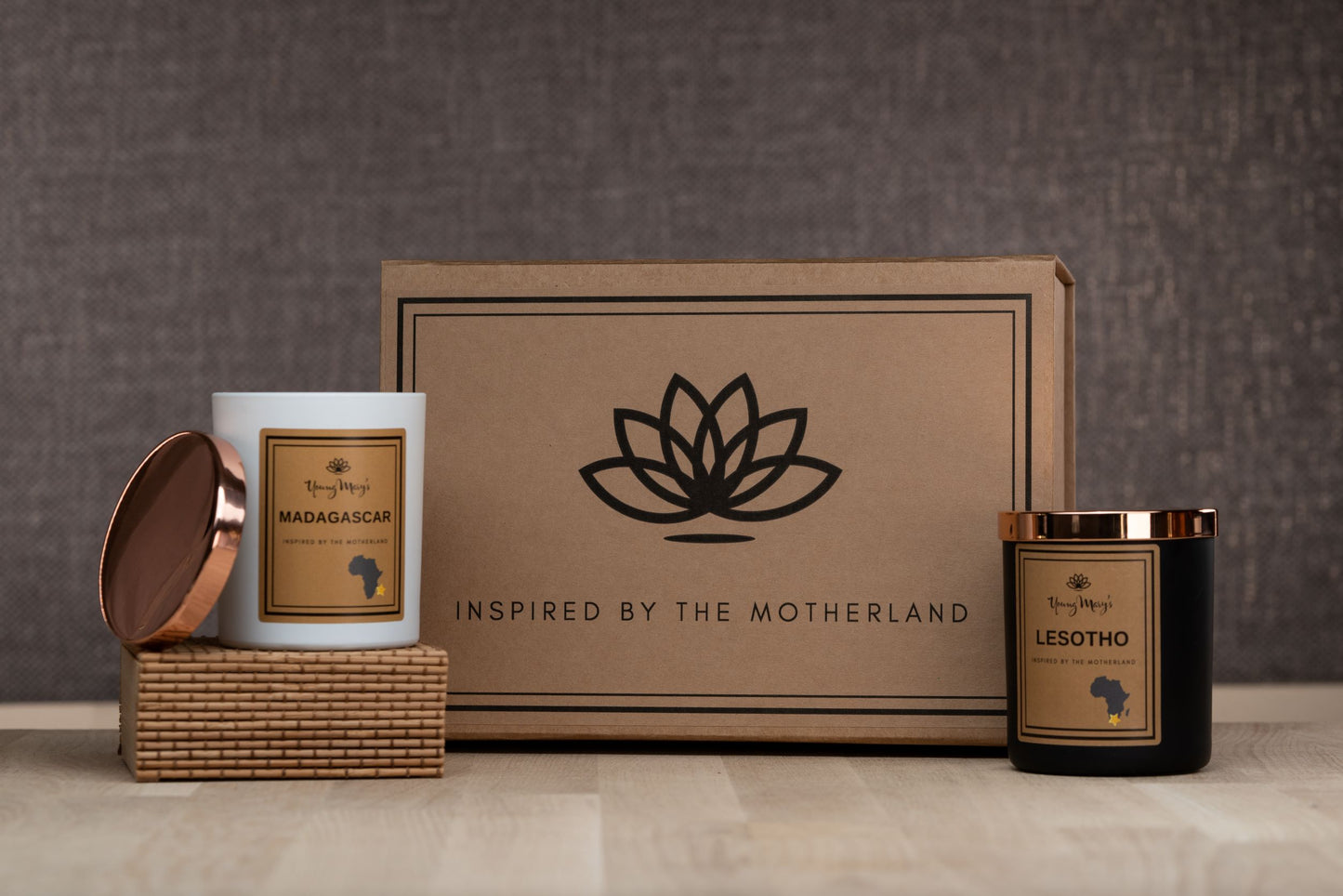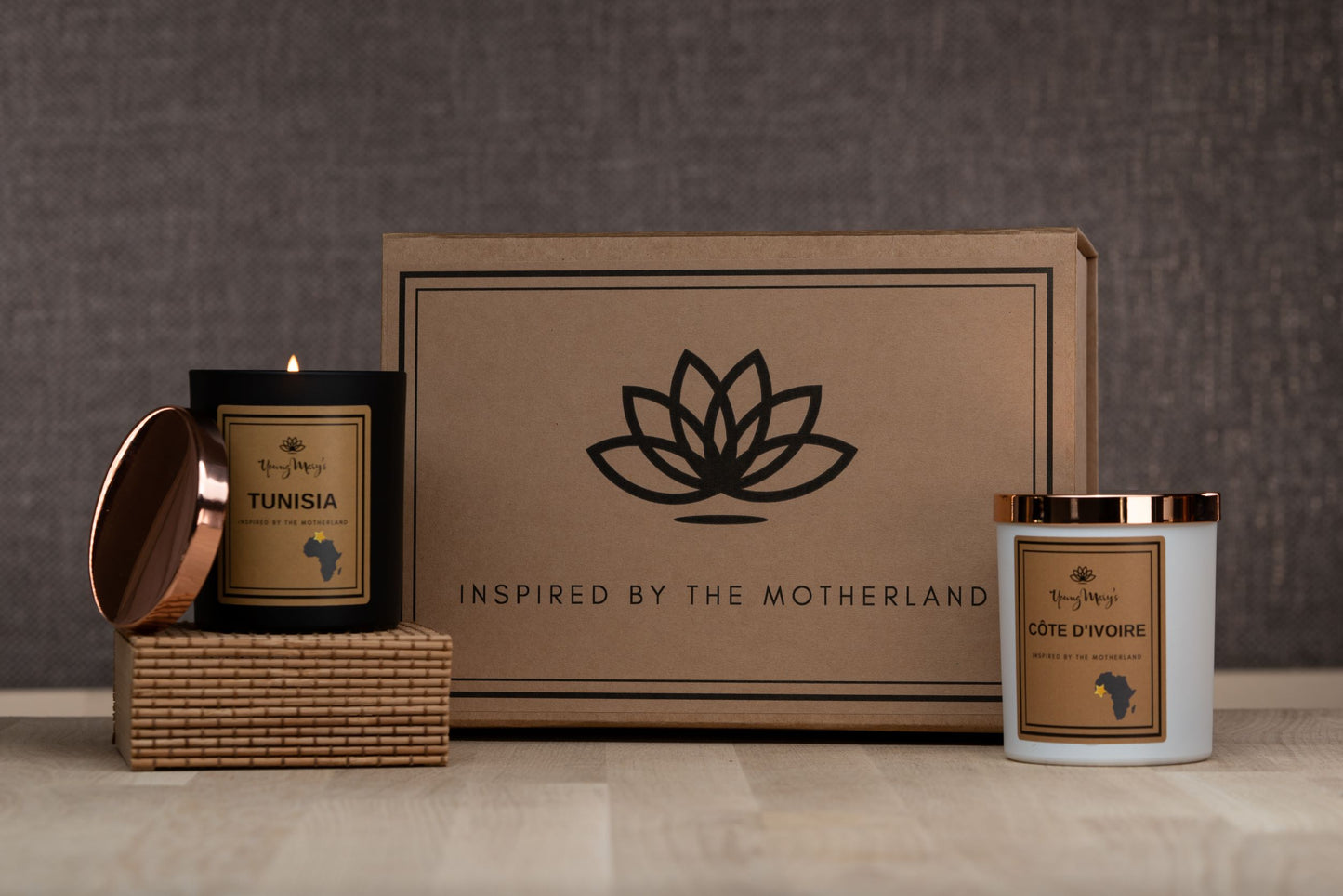 Smell delicious and perfect for a cosy winter night in. 2 different smells and lovely to have options.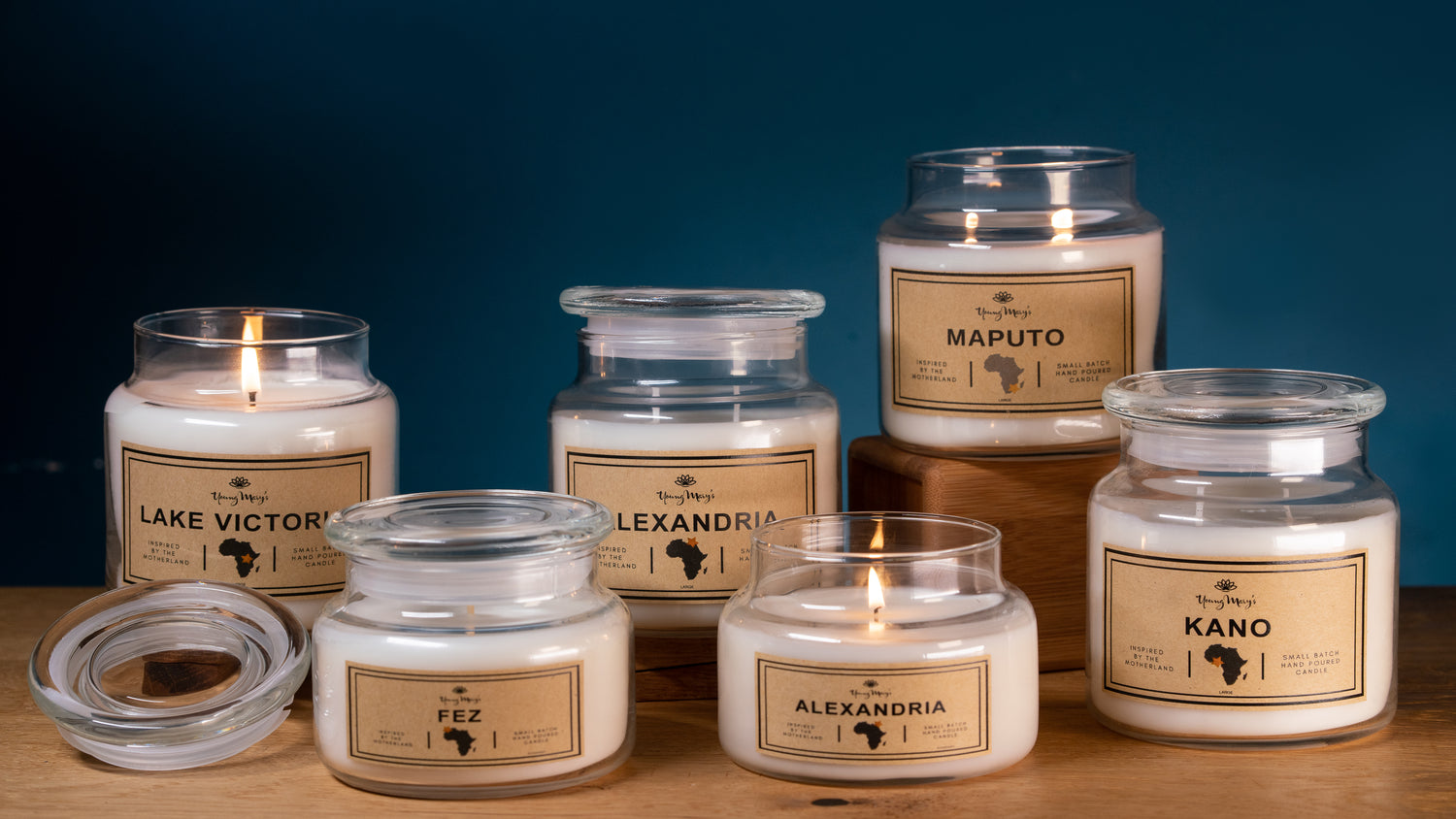 At Young Mary's...
We have one mission, to help you escape the chaos of modern life by filling your home with one-of-a-kind scent combinations that transport you across the world.
#lightamatch • #strikeaconversation