Madagascar - warm cinnamon spice (Winter African Wonder)
Regular price
Sale price
£10.00 GBP
Unit price
per
Sale
Sold out
Handmade Scented Candle inspired by the island nation of Madagascar. 
Familiar yet unknown, a blend of citrus and herbs make this candle comforting and intimate but the spicy base notes add something quirky and exotic to the mix. 
Fragrance profile:
A zesty and uplifting fusion of citrus and heart of jasmine embraced by warm cinnamon with hints of clove. A proper winter warmer. 
Our standard ebony and ivory candles have an average burn time of over 35 hours with proper use. Please note, this listing is for one candle in either colored container of your choice. 

At Young Mary's all of our candles are handmade in small batches using the finest quality materials available.
Inspired by the sights and sounds of Africa, each of our candles is made using specially blended wax that offers a creamy and luxurious appearance. Our candles are also infused with fragrances containing natural essential oils. Our candles help you escape the noise of modern life, filling your home with unique scent combinations that transport you across the world, to the Motherland itself.
As one of our winter African Wonders, Madagascar is currently available September - February.
Materials

Blended vegan candle wax

100% cotton braided wick

Fragrance oils

Essential oils

Travel candles - round welded side seam rose gold tin

Signature Collection - glass jar with glass lid

African Wonders Collection - glass jar and rose gold aluminum lid with silicone insert
Dimensions

Travel candles - 45mm x 65mm
Ebony candles - 90mm x 80mm
Ivory candles - 90mm x 80mm

Standard candles - 120mm x 80mm
Large candles - 120mm x 110mm
Wax Melts - 110mm x 70mm
Oil diffuser - 260mm x 70mm




Share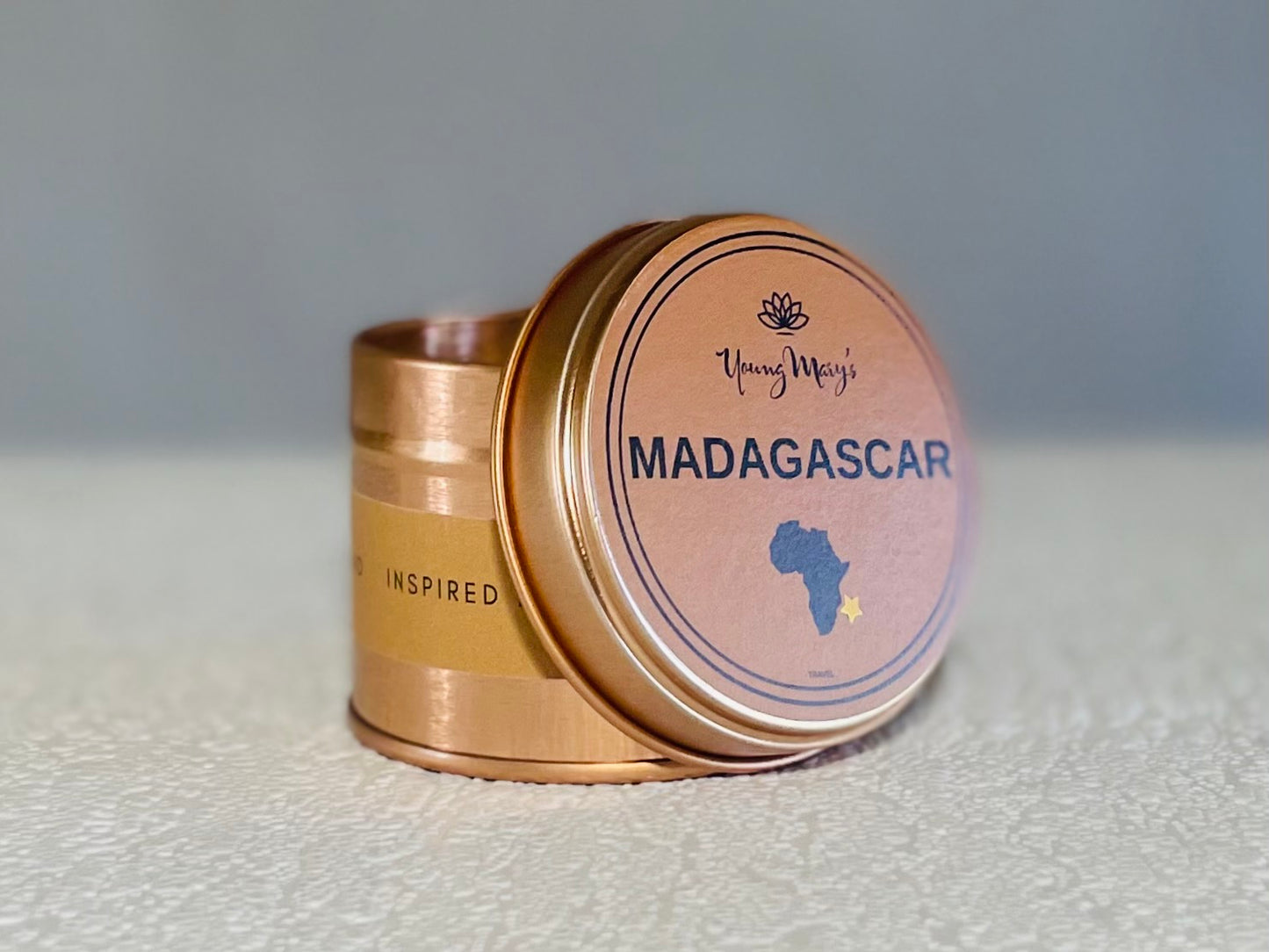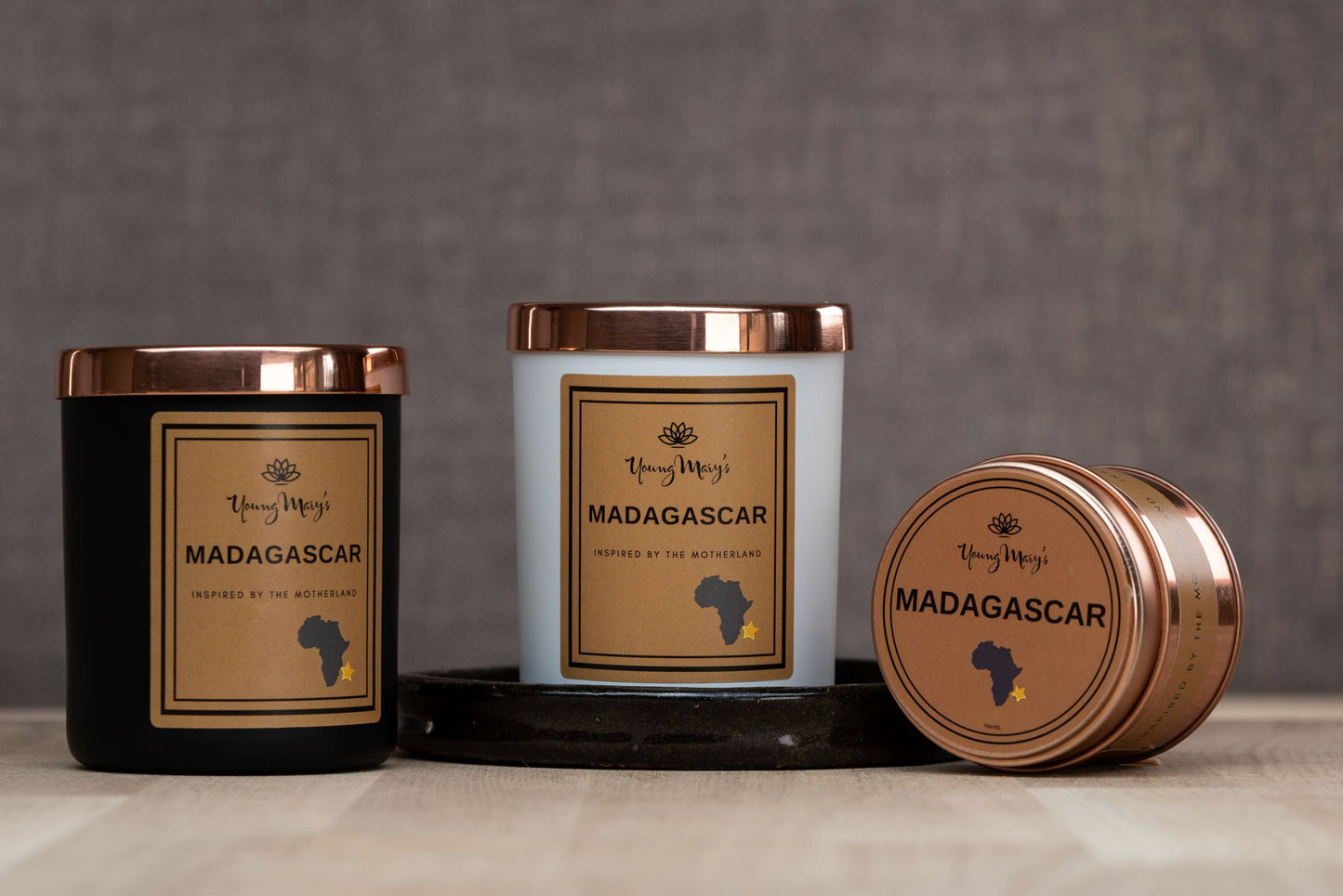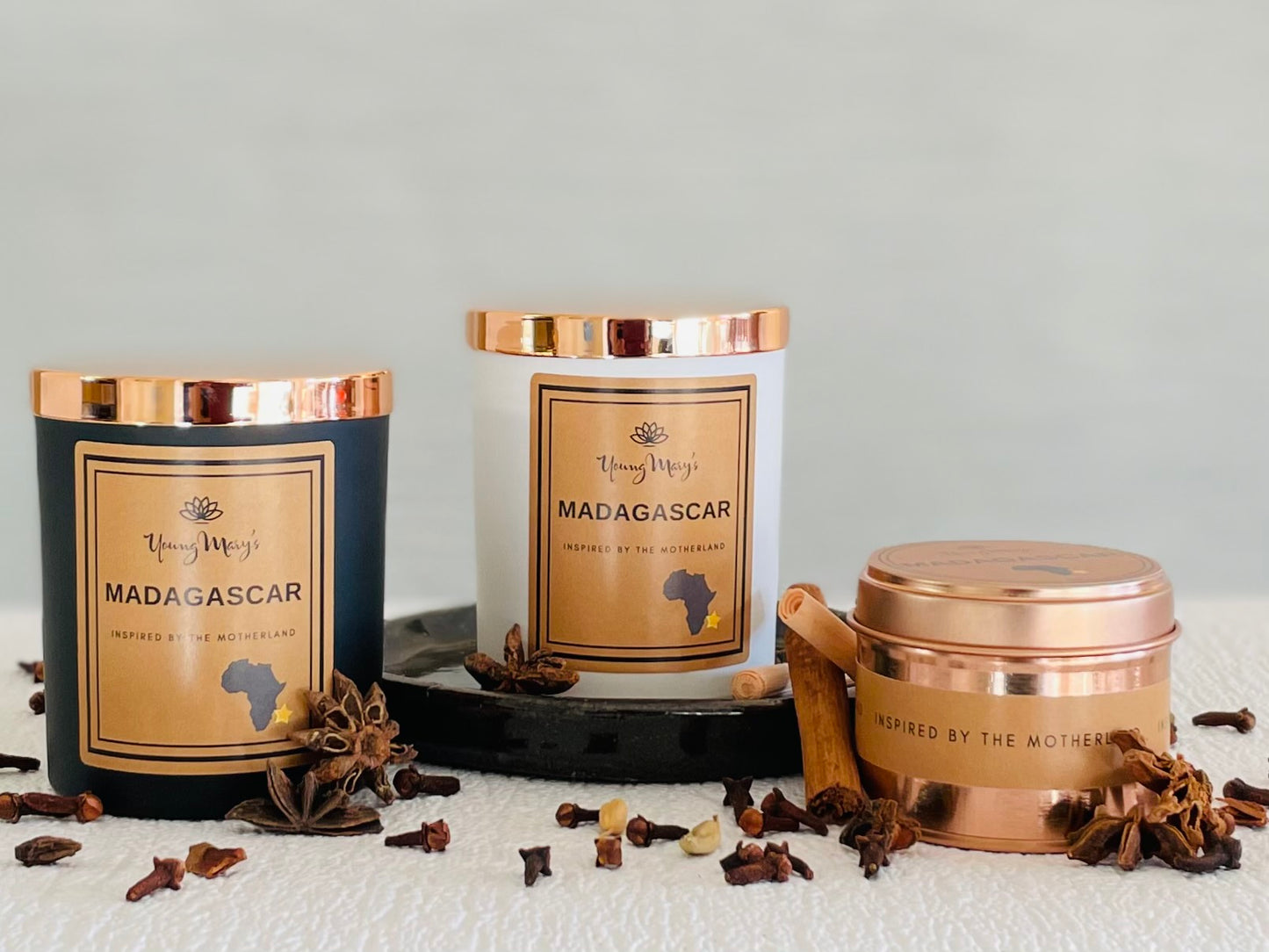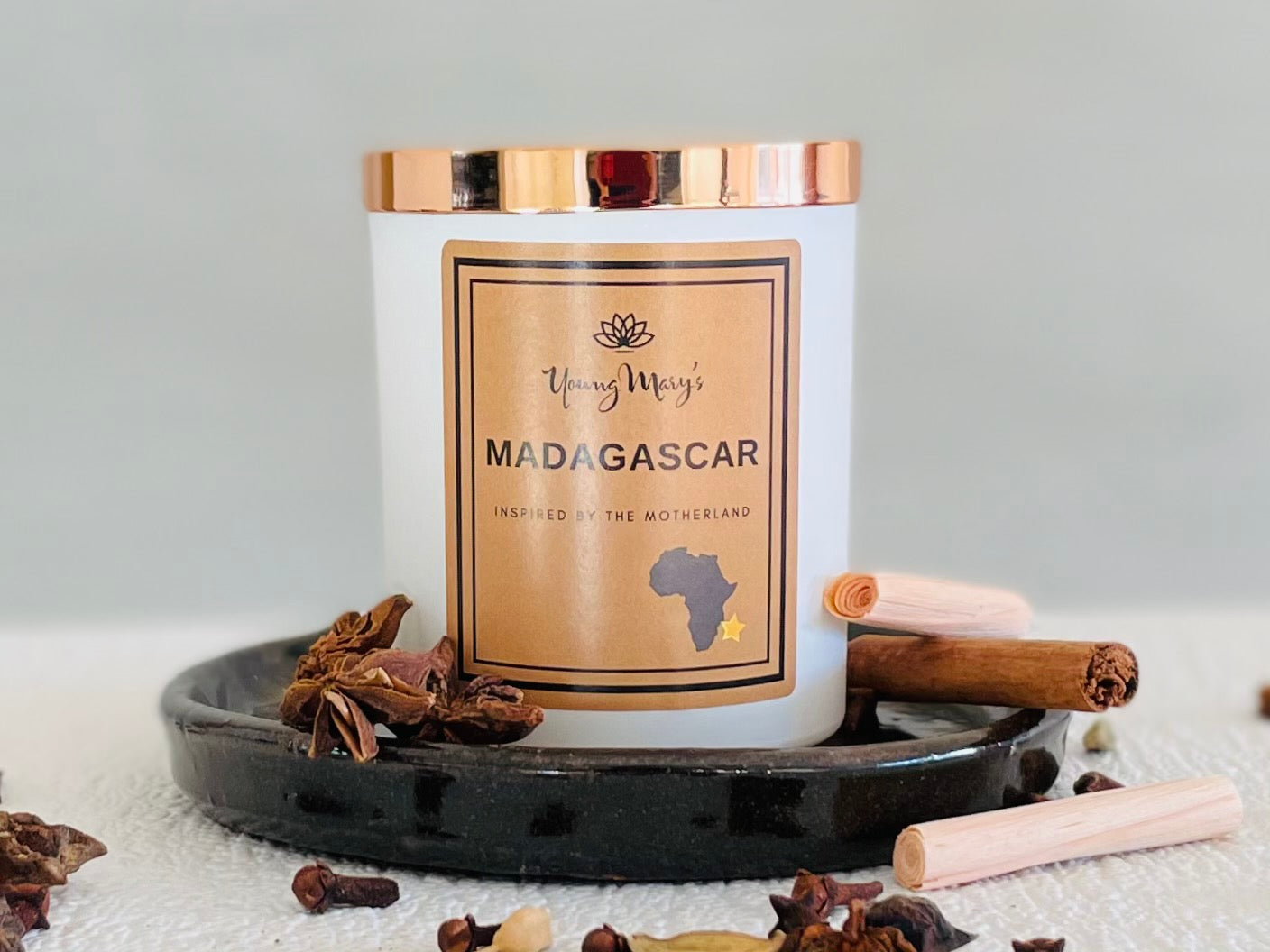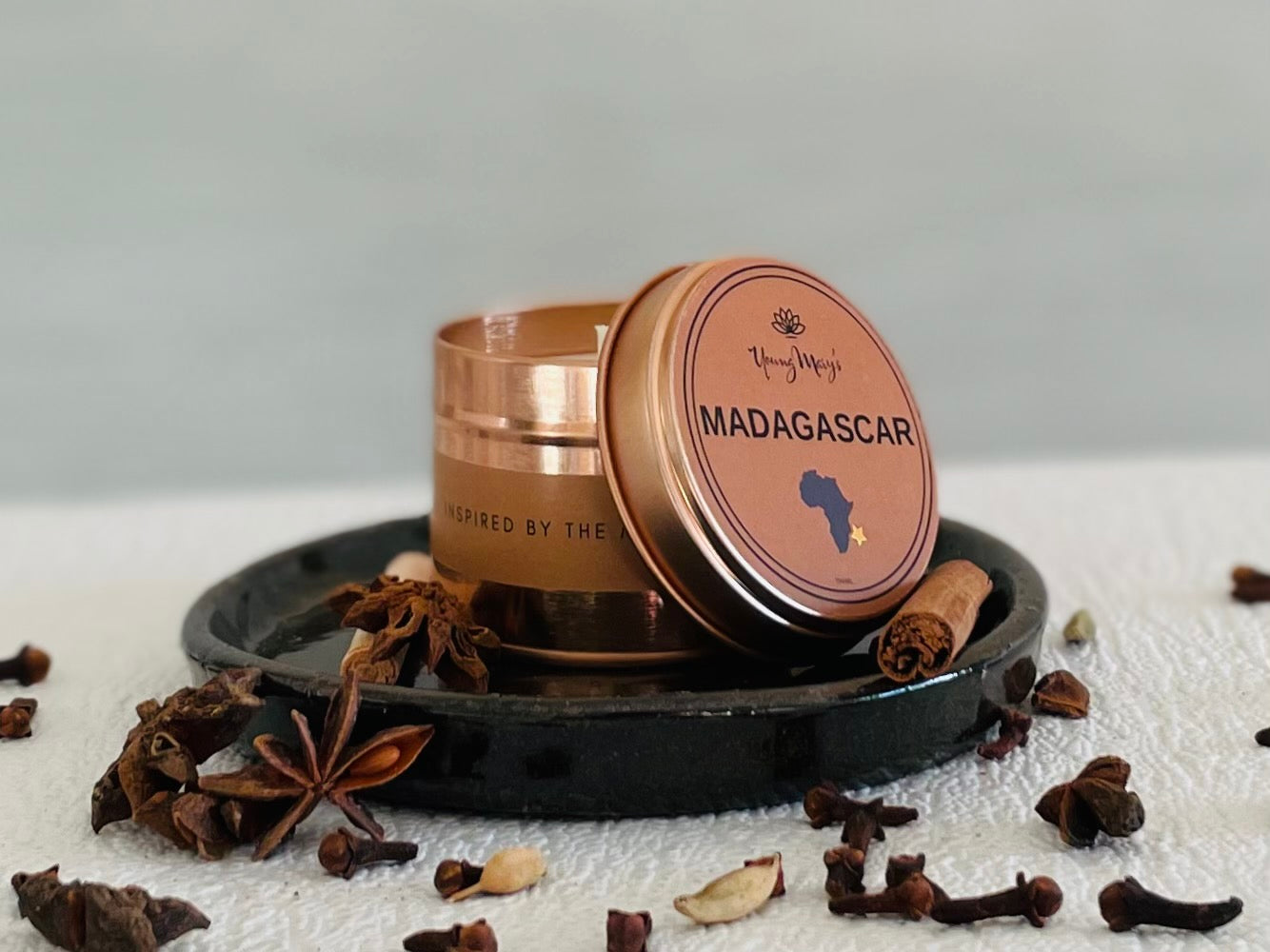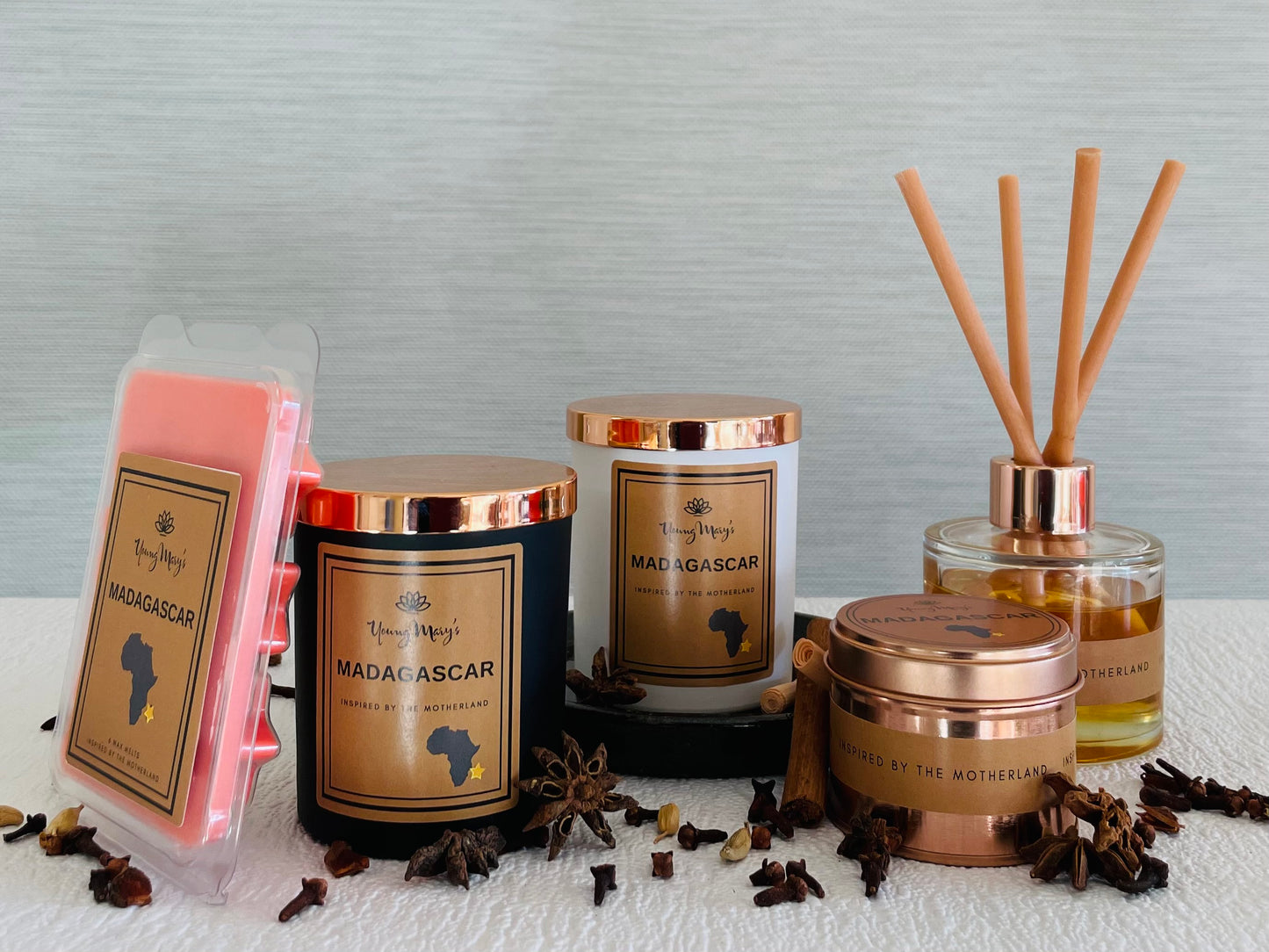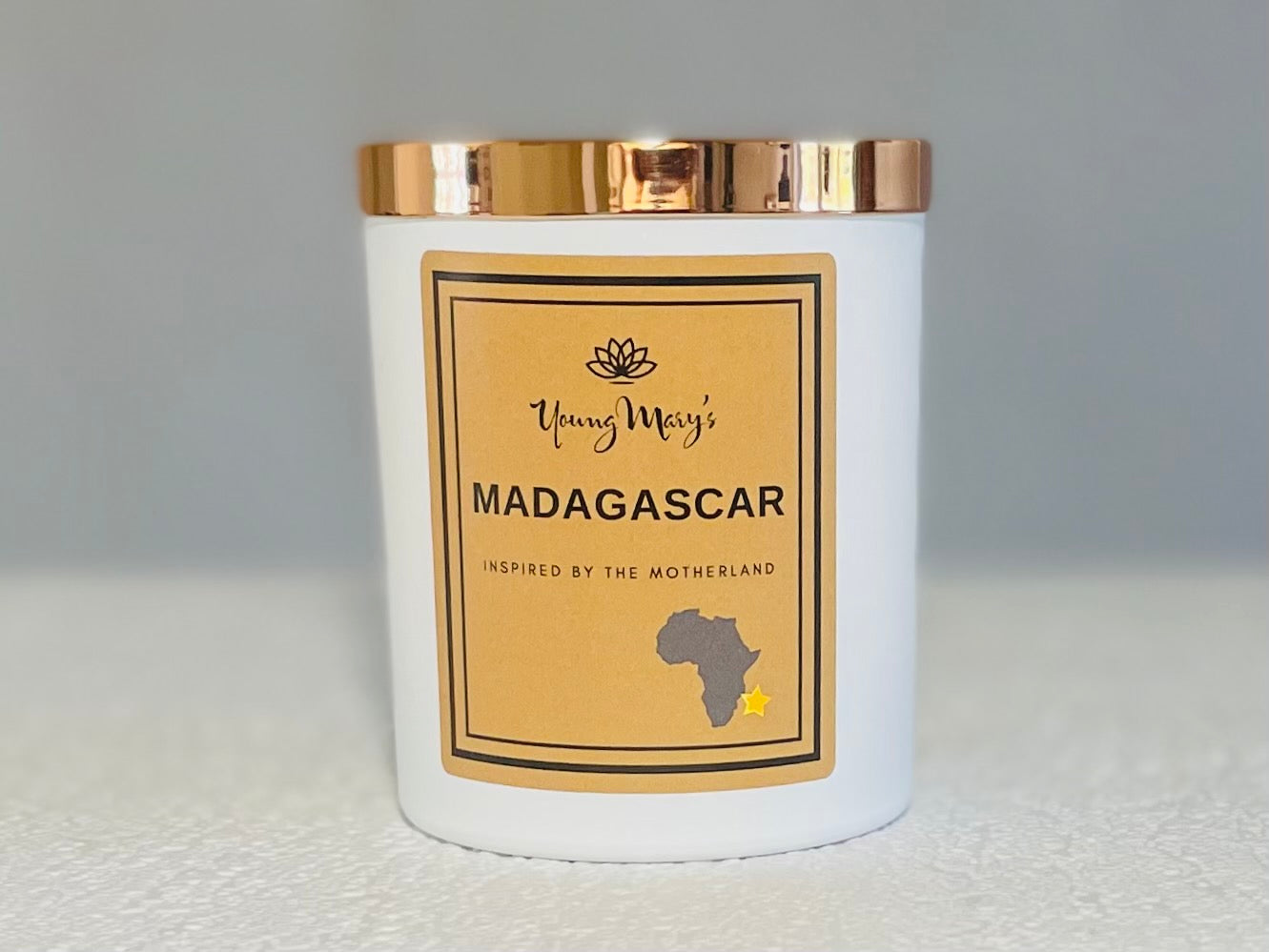 Madagascar - warm cinnamon spice (Winter African Wonder)
A really lovely smelling candle- my new favourite for long winter evenings!
This was a new scent for me to try and I like it a bunch! Cote D?Ivoire is my absolute favorite, but this may become a new second!
One of my favourite candles that has a distinct and powerful flavour profile - like a hug on a cold winter night! Highly recommend.
I love my candle! It looks exactly how I wanted it too in my living room and it smells good too. I?m so dubious about buying candles online because I can?t smell them beforehand and overpowering scents trigger my migraines, however this is subtle. I think maybe the scent could be a fraction stronger hence the 4 stars but I?ll still buy from here again. Delivery was quick and it was well packaged. Thank you!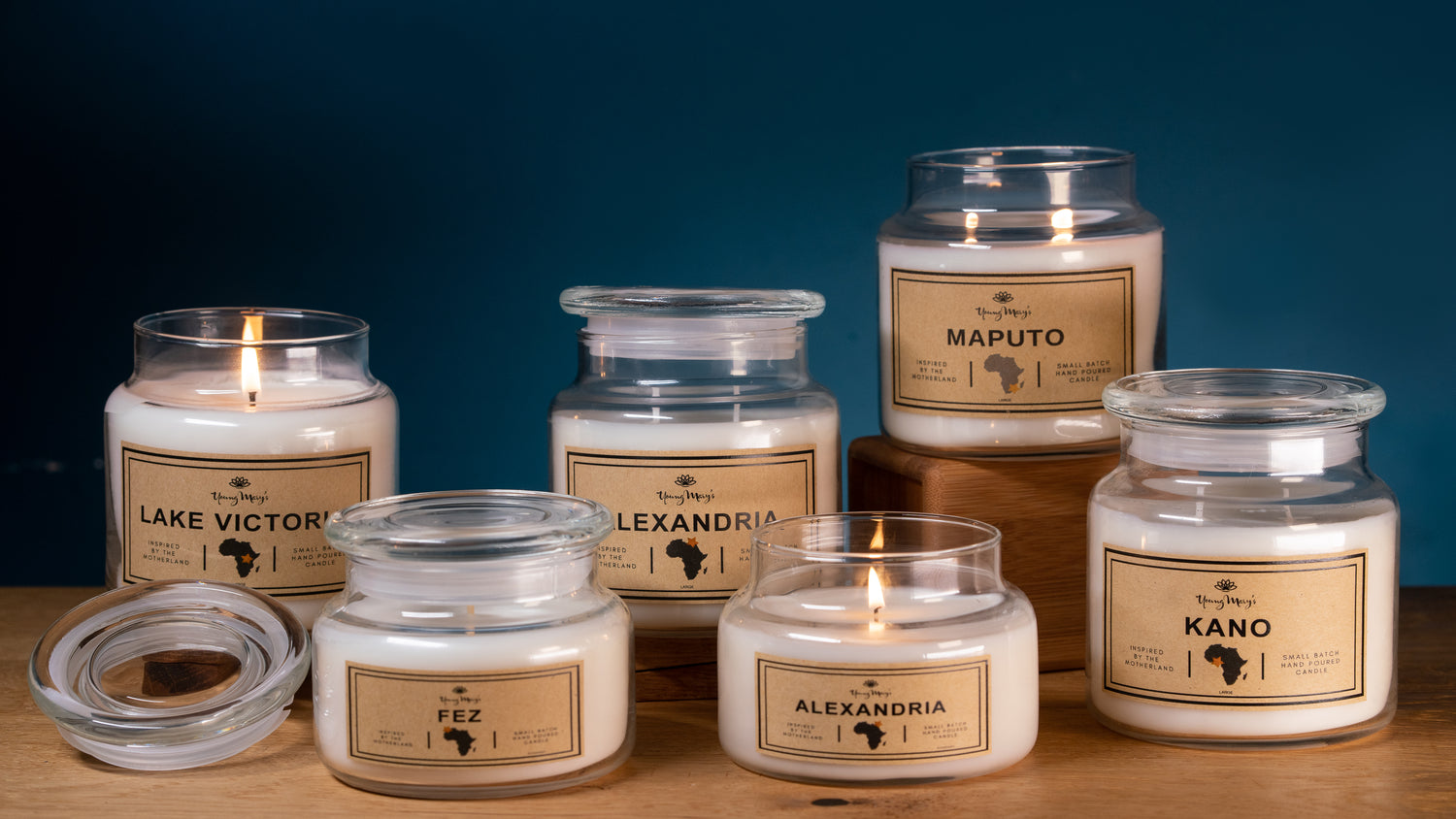 At Young Mary's...
We have one mission, to help you escape the chaos of modern life by filling your home with one-of-a-kind scent combinations that transport you across the world.
#lightamatch • #strikeaconversation