Fiber Reed Oil Diffusers, 100ml
Regular price
Sale price
£25.00 GBP
Unit price
per
Sale
Sold out
A classic design, Young Mary's 100ml hand poured oil diffusers are available in our complete range of African inspired fragrances.
Our diffusers use fiber reeds that never need to be flipped! Just unscrew the rose gold diffuser cap, remove the stopper then replace with your preferred number of reeds in the bottle.
Make sure the reeds are evenly placed apart in a fan shape above the bottle and you're good to go for over 8 Weeks of African inspired Fragrance.
We recommend using 4 reeds in smaller rooms or for a more subtle scent. For larger spaces and/or a stronger scent we recommend using 5 reeds.
Fragrance profiles:
Alexandria - Lily of the valley
Côte d'Ivoire - Chocolate fudge
Fez - Tonka
Kano - Sandalwood 
Lake Victoria - Peppermint
Lesotho - Pine 
Madagascar - Cinnamon spice
Tunisia - Citrus burst
Maputo - Seaweed with berries
Materials

Blended vegan candle wax

100% cotton braided wick

Fragrance oils

Essential oils

Travel candles - round welded side seam rose gold tin

Signature Collection - glass jar with glass lid

African Wonders Collection - glass jar and rose gold aluminum lid with silicone insert
Dimensions

Travel candles - 45mm x 65mm
Ebony candles - 90mm x 80mm
Ivory candles - 90mm x 80mm

Standard candles - 120mm x 80mm
Large candles - 120mm x 110mm
Wax Melts - 110mm x 70mm
Oil diffuser - 260mm x 70mm




Share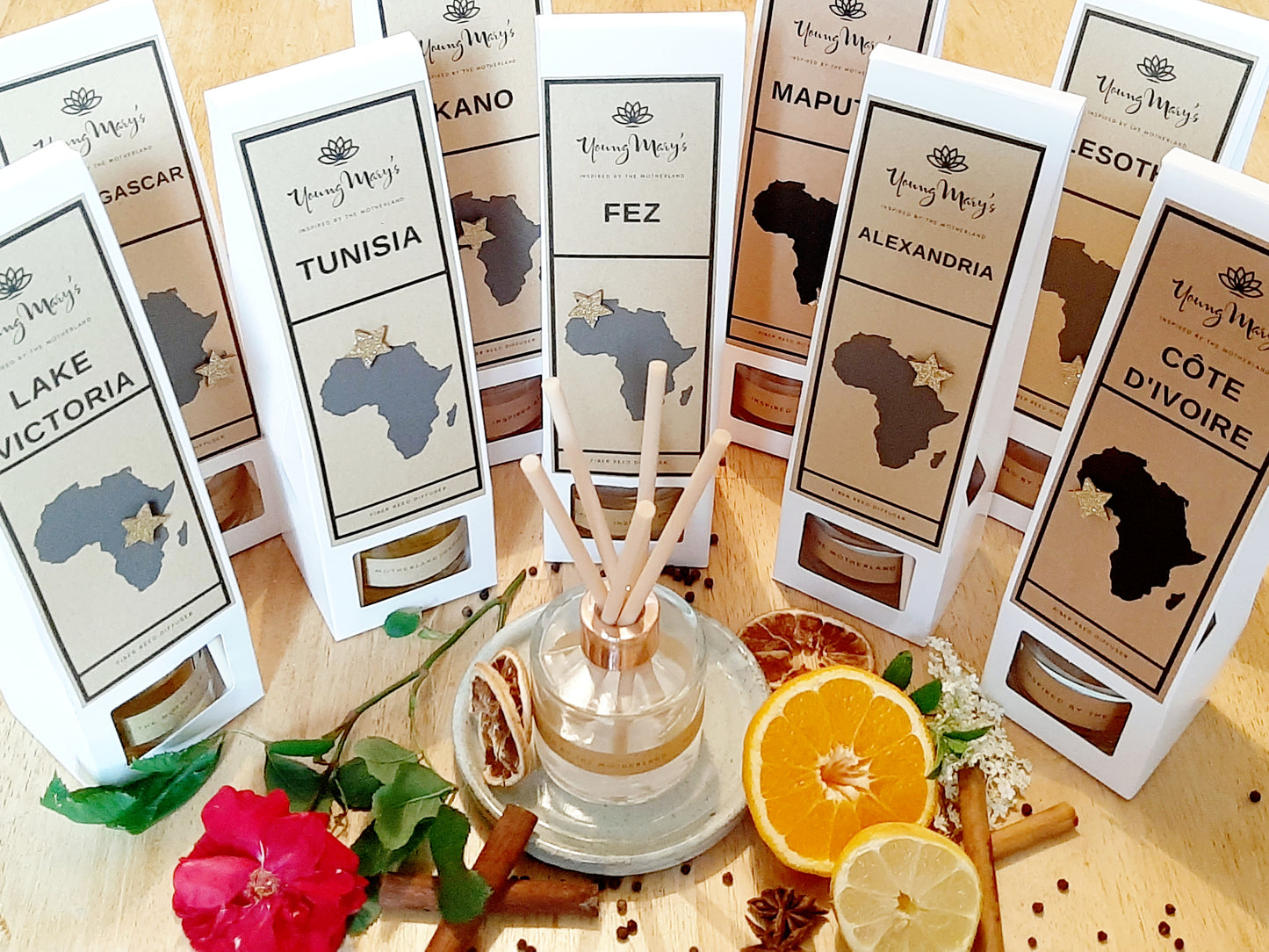 Love it !!!
I brought the candle from a concession stall in John Lewis, loved it that much brought the diffuser, I will be ordering again love the smells plus it last.
Well packaged, no excess or giant box, everything recyclable, and arrived quickly. I LOVE this scent! The reed diffuser is a stylish addition and the scent makes my house smell like a home. Thank you!
I love these scents and my home smells gorgeous with the Kano diffuser. It lasts for ages!
Rich scents create the most perfect bedroom setting. I absolutely love Young marys professionalism and how stunning everything she creates is. The packaging to product has been created with love and I absolutely love the look of her products!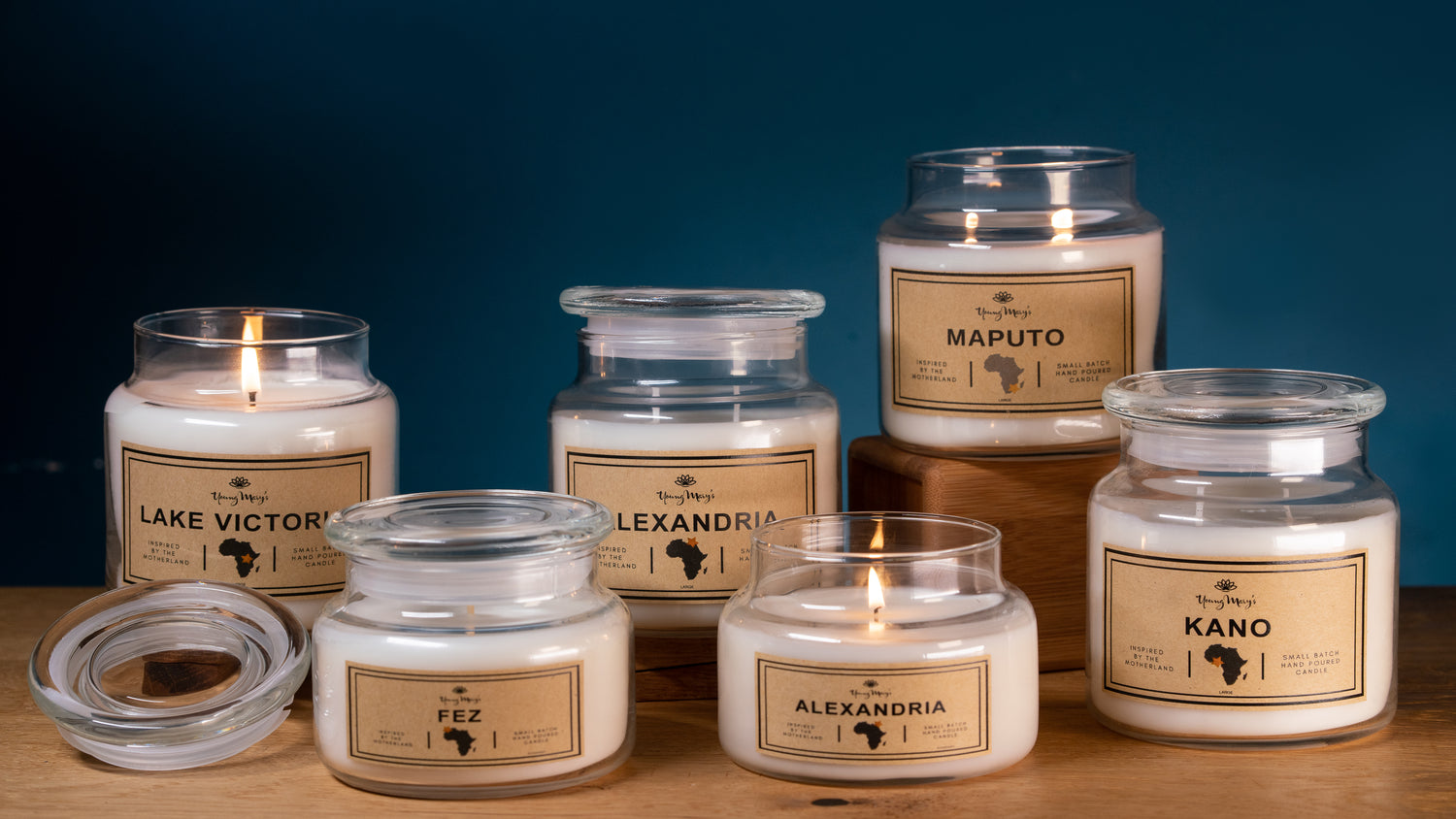 At Young Mary's...
We have one mission, to help you escape the chaos of modern life by filling your home with one-of-a-kind scent combinations that transport you across the world.
#lightamatch • #strikeaconversation